Give your poker run team a weekend away to escape winter
Let the tranquility of the Caribbean take you away this year.  Feel the warmth of a rising sun as you sail through protected waters surrounded by white-sand beaches, private coves and prime diving locations. From the Bahamas to the BVI's, first-time sailors and seasoned charter veterans alike will find the pristine Caribbean to be a respite made from the stuff of dreams.
Weather wise, you'll find daytime temperatures in the 70 F to 83 F (24-28 C), and water temperatures around 77 F (25 C). During the winter months, November to January, the wind is from the northeast at 15-20 knots. The Christmas winds can produce 25-30 knots for several days at a time. By February the winds have moved around to the east.  Local seas are "relaxed" and generally in the 3-4 foot range.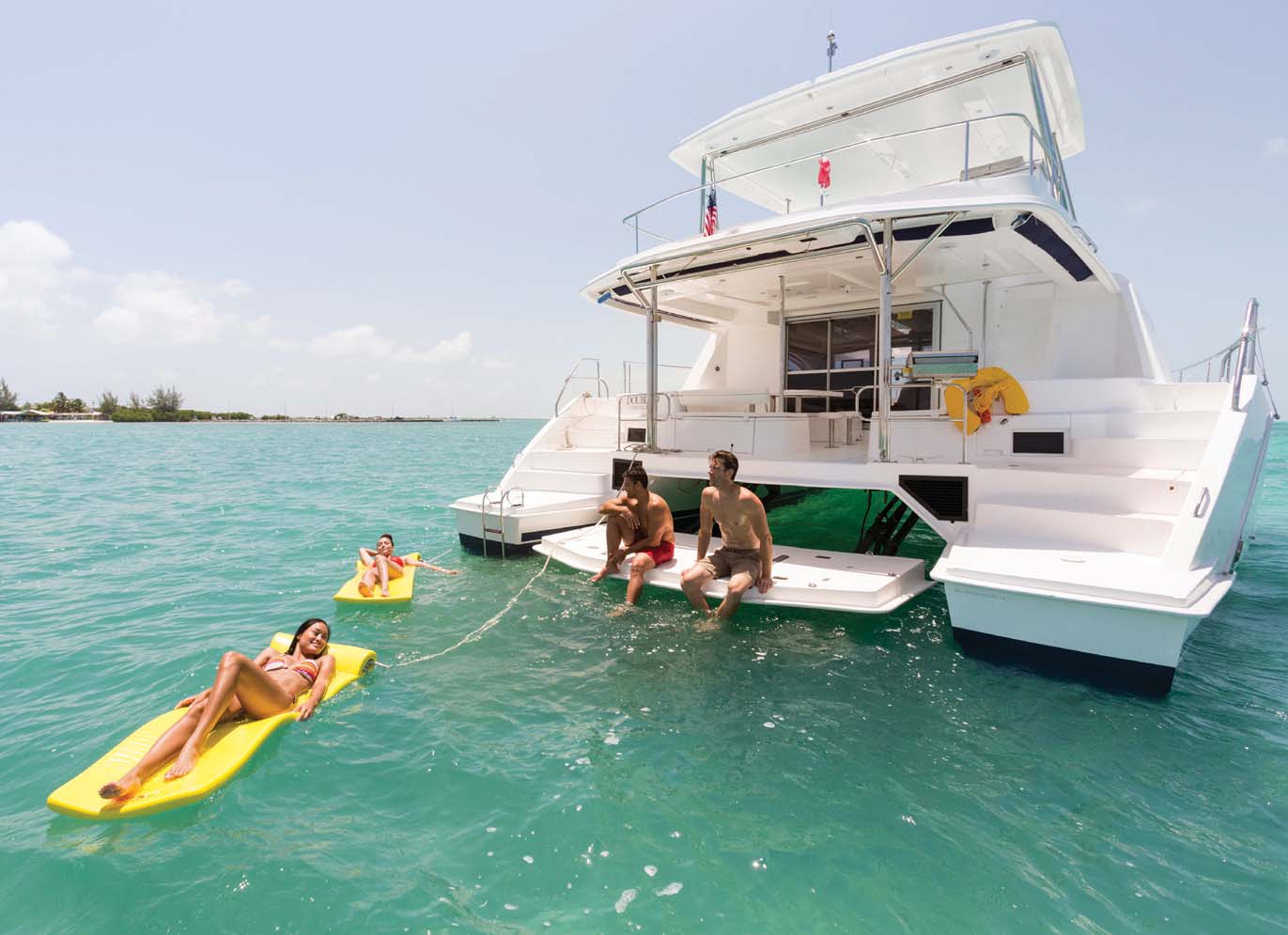 Bareboat or Crewed Charter Options
You can charter either a sailing vessel or a powerboat in one of three ways: Bareboat (you and your guests alone); Captain-only; or Fully Crewed.  If you have sailed or boated previously, even if you have not spent much time as Captain, you will likely qualify to charter one of our yachts. An understanding of basic seamanship, boat handling and navigation is often all that is required for a yacht charter.
No formal boat handling or captain's certification is required for most regions. The Moorings allows prospective customers to complete an online Sailing or Boating Resume to immediately inform them of what size yacht they may qualify to sail and which destinations are appropriate for their experience. The Moorings also ensures you are completely comfortable before you leave the dock. Prior to departure, you will receive a detailed Charter Briefing on your cruising area and a full Yacht Orientation aboard your yacht regarding it's operation and equipment. If you wish, they will even provide you with a complimentary Moorings "Friendly Skipper" who will join you for up to a half-day on the first day of your trip at no additional cost.
Winter Caribbean Charter Destination Choices
There are several options to use as a base point for your winter Caribbean charter.  In general, The Caribbean Islands lie south of Florida and north of Trinidad and Tobago off the north coast of South America. Flights into each island occur regularly, and your charter start and end dates are designed to nicely coincide with flight arrival and departure times  From Bahamas to the BVI's to St. Martin, here are some of the more popular options to begin your charter.
The British Virgin Islands  
Stretching throughout the Caribbean, the British Virgin Islands are a kaleidoscope of aquamarine waters, sun-soaked harbors, and white-sand beaches right in the middle of the Carribean Sea.  Tortola, Jost Van Dyke, Virgin Gorda, and Anegada are the major isles of the archipelago.  Distinct ports of call can be found among the more than 25 pristine islands that make up the BVI. Throw away the to-do list and leave your day to chance, where you can search for turtles off the shores and find yourself gazing across the sea from a hilltop bar. Fill all your senses with spectacular scenery, delectable cuisine, and soft-sand beaches. The coral atoll of Anegada is the resting point of many a sunken ship and offers amazing underwater views for diving. From sprawling beaches to small villages you're sure find your own reason to sail back on another return voyage.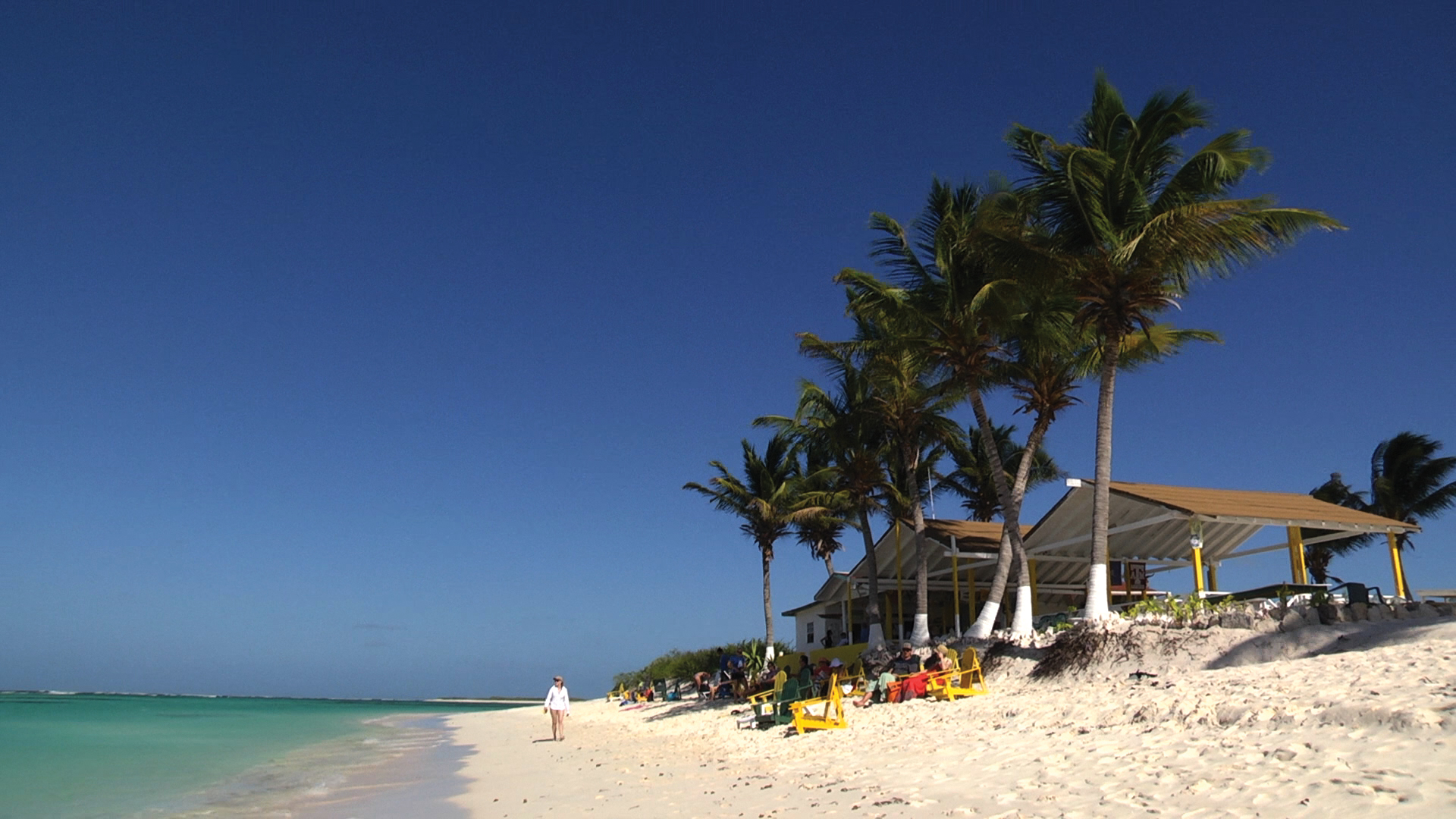 A BVI itinerary is extremely flexible. The cruising ground presents myriad opportunities for enjoyment. It's possible to boat wherever the wind dictates, then pick up a mooring or drop the hook at a secluded anchorage to pass the hours snorkeling, swimming, sunbathing, reading, or walking on the beach. It's also possible to always remain in the thick of Caribbean action, stopping at marinas, savoring gourmet dinners at upscale restaurants, shopping in boutiques, and sightseeing in quaint towns. Most sailors choose a British Virgin Islands boating itinerary that blends the best of both worlds: secluded anchorages and beautiful sunsets, a dash of the highly sophisticated at the resorts, and a bit of laid-back fun partying in the beachside bars.
Grenada
Grenada is often called 'The Spice Isle of the Caribbean'.  Grenada is a rolling, mountainous island, abundant with fragrant plants and rare tropical flowers, dotted with crater lakes and teeming with a wide variety of animal life. Bordered by stunning, unspoiled white and black sand beaches, this verdant island has for centuries been a major source of nutmeg, cloves, ginger, cinnamon and cocoa.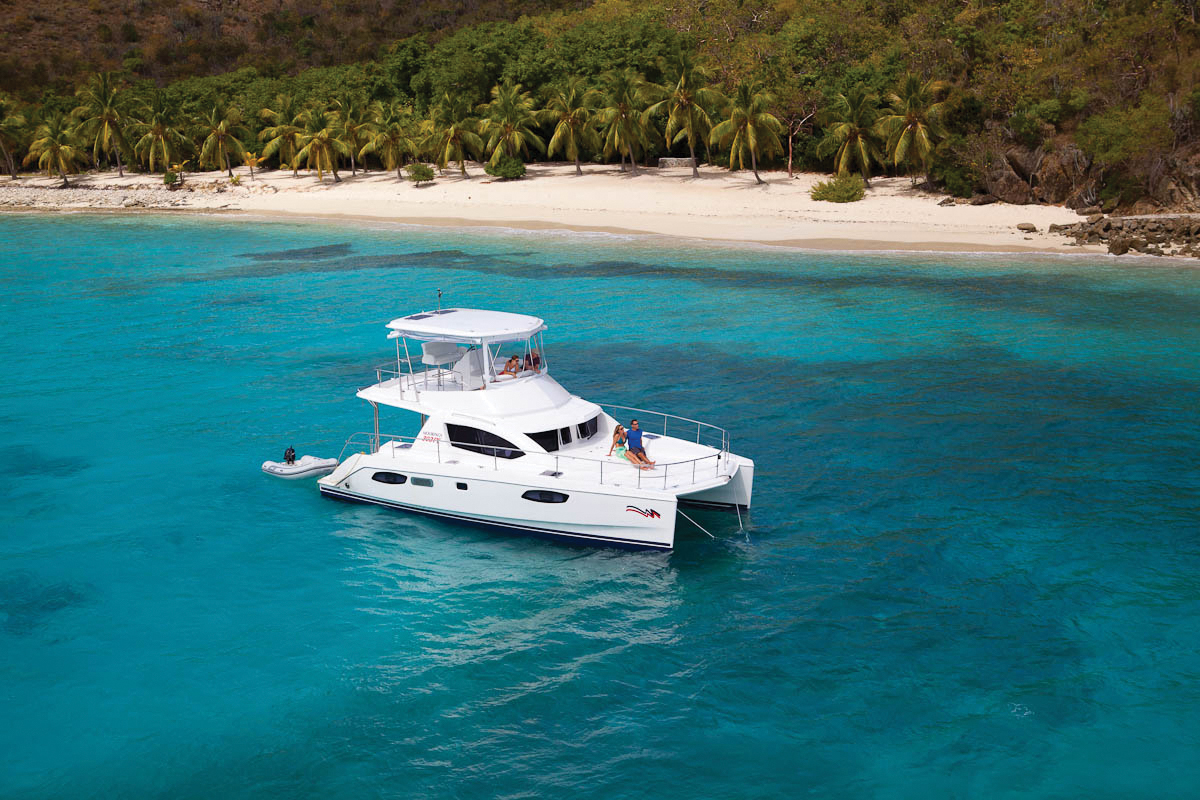 Grenada's bustling Market Square, historic forts, spice plantations, rum distilleries, and colorful coral gardens add to the island's appeal. Take a tour of the many beautiful waterfalls nestled in the lush rain forest surroundings, or an outing to the organic chocolate factory or spice plantation. Visit the crater lake at Grand Etang National Park and Forest Preserve. True Blue Bay is close to shopping, while Grand Anse Beach is a premier spot for beachcombers, divers and hikers.
Although there is so much to explore in Grenada, the island is ideally positioned for a one-way charter. Heading southward from the Moorings bases in St. Lucia or Canouan through open-water passages, you can explore other equally enchanting islands such as Tobago Cays, Mayreau, Mustique, Bequia, St. Vincent and St. Lucia before arriving in Grenada.  Alternatively, as gateway to the Grenadines, Grenada's southernmost location in the Windward Islands also opens the door to one-way charters through more challenging open-water passages, allowing you to experience the beauty of other points of interest in St. Vincent, the Grenadines and St. Lucia.
St. Lucia
One of the jewels of the Windward Islands, St. Lucia boasts a landscape expansive in banana plantations, picturesque hamlets and beautiful harbors reminiscent of an older Caribbean. The island, volcanic in origin, still slopes with forested peaks, the highest of which is Mt. Gimie, soaring more than 3,000 feet skyward. The area is abundant with flora, including the wild orchids and giant ferns. Look for the tropical birds while hiking the islands curving trails and pathways. A popular attraction that shouldn't be missed is the nearby Soufriére volcano where you can hike to the crater and learn about the volcano's impact on the island. Travel along the west coast to idyllic Marigot Bay then further south to the spectacular Pitons that rise above the sea and are covered in dark-green foliage. Once you've taken in the island scene your bareboat journey continues southward to Bequia, Mustique, Mayreau and Tobago Cays for more island treasures or voyage north to the nearby island of Martinique.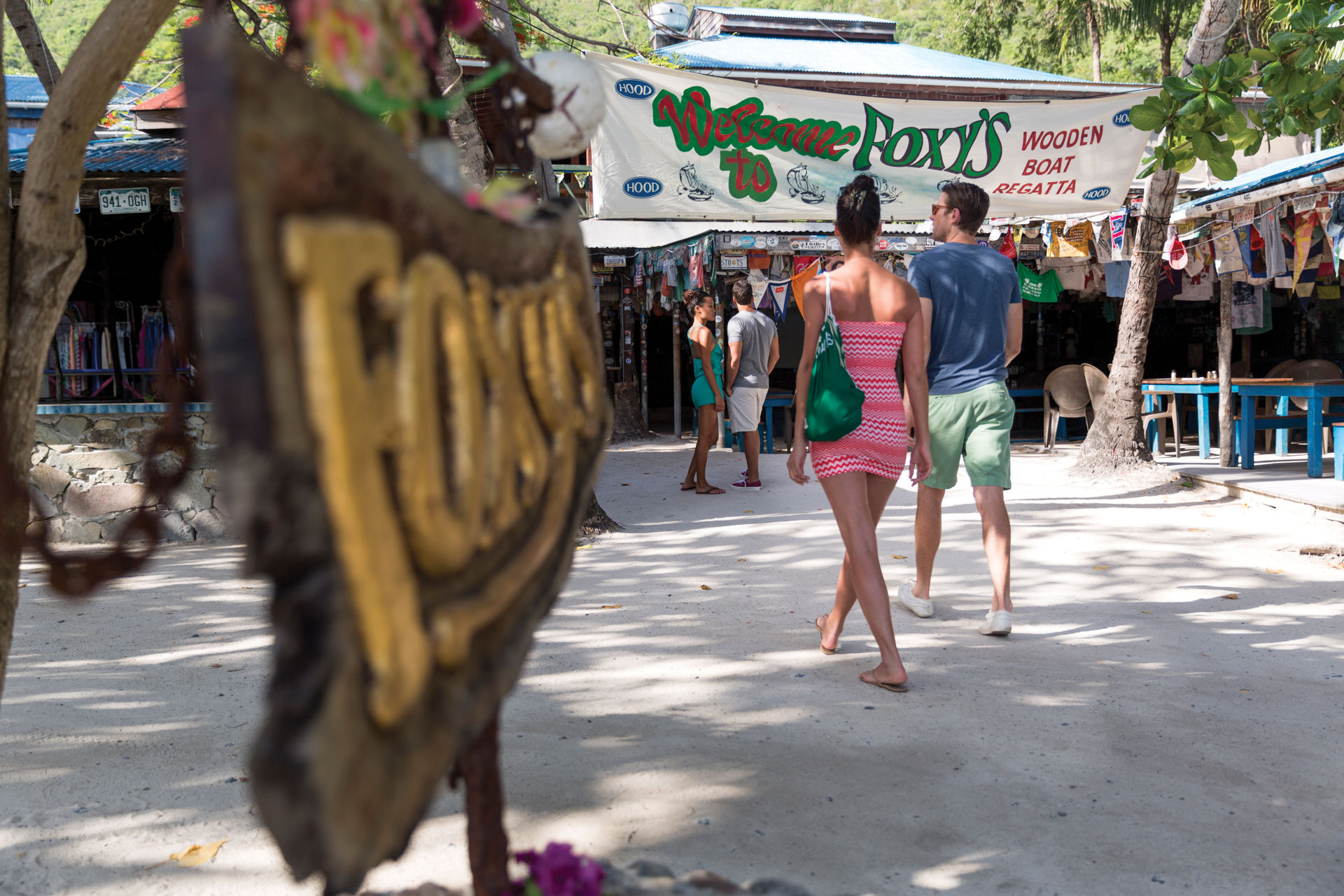 A St. Lucia the itinerary has many possibilities. You could spend a full seven days in St. Lucia waters using Rodney Bay as your base to enjoy leisurely sails and sojourns ashore to shop, sightsee, and sample gourmet fare in upscale restaurants. But for most, the attraction of the Eastern Caribbean is the chance to combine open-water, down-island trips in fair winds with pleasant days of short passages between island to swim, snorkel, and experience the culture and ambience of the smaller isles in the magnificent Grenadines just south of St. Vincent. The longest passage is between St. Lucia and St. Vincent, and beyond are a myriad of islands in a tropical paradise.
St. Martin
The Windward and Leeward islands form the eastern border of the Caribbean Sea. Stretching from Grenada to Martinique, the Windwards got their name because British ships sailing from other colonies frequently had to beat the weather to reach them. The northern islands of the archipelago are more to leeward, so the British called them the Leeward Islands. They begin in Dominica, just above Martinique, and arc gently northwest for approximately 150 miles to include Guadeloupe, Antigua, Nevis, St. Kitts, St. Barts, Anguilla, and many others. They end near St. Martin 150 miles east of Puerto Rico. These waters are an ideal location for staging a St. Martin sailing vacation to a variety of destinations throughout the Leeward chain.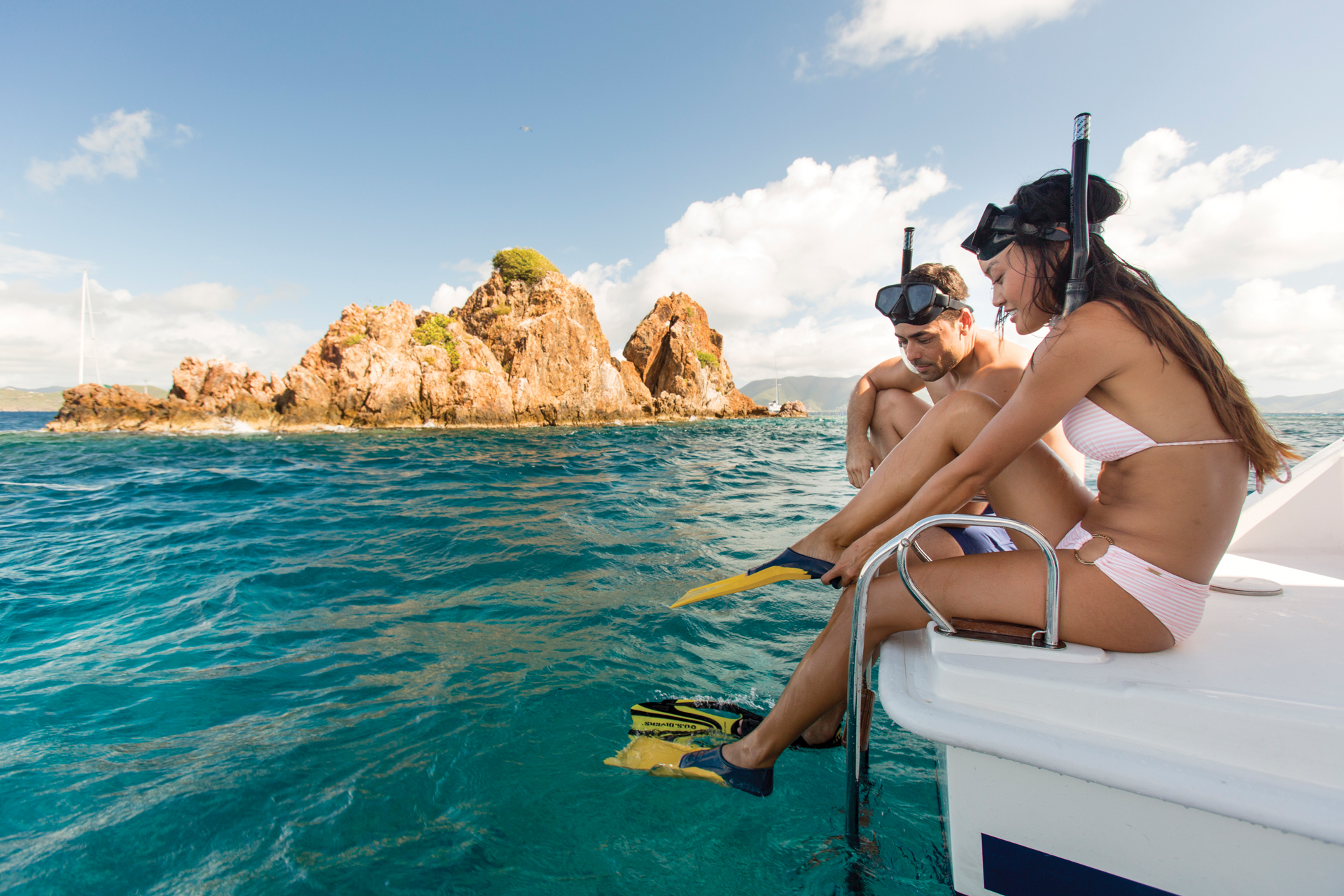 Whether the island is British, Dutch, French, or independent, each has unique characteristics ranging from the upscale and trendy to the laid-back and isolated. Some islands are mountainous remnants of ancient volcanoes carpeted with lush rain forests. Others are low-lying, flat, and rimmed with incredible white-sand beaches and coral reefs teeming with sea life made to order for an unforgettable St. Martin yacht charter.
A St. Martin you could spend a week exploring the northern Leeward Islands and motor no more than 21 nautical miles in one day, enjoying leisurely ashore to shop, sightsee, and sample gourmet fare in upscale restaurants. You could also lengthen the sailing range to include a mix of long and short passages, giving you the opportunity to experience cruising farther south to the picturesque islands of St. Kitts, Nevis, and Antigua (see St. Martin maps). Combining open-water, down-island romps in fair winds with pleasant days of island-hopping a short distance to swim, snorkel, and relax in secluded anchorages is just one of many delights when motoring the Leeward Islands. This destination is closed from September 1st to September 30th.
Plan Ahead
As with any special vacation, it's best to plan ahead. Boats are limited, and dates book up early.  To plan your winter escape, reserve a boat for a week or more, or just learn more visit www.moorings.com