After Poker Runs America took the reigns of the popular Rock the Bay Poker Run in 2014 it was an event that we knew would meet the demands of the performance crowd.
Once again, the 2015 event, staged in North East, MD. at the accommodating facilities of Anchor Marina and the Nauti-Goose Restaurant, proved to be as exciting as ever with ideal weather, camaraderie, and plenty of performance on the mighty Chesapeake.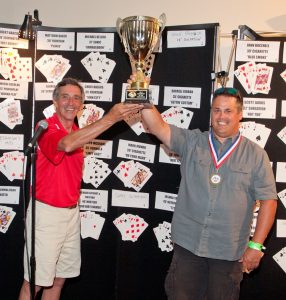 Last year, we introduced The Champion of The Chesapeake, where the first place card hand winner of DiMarco Marine Performance's Thunder in The City (TITC) event and the overall winner of the Rock The Bay Poker Run would go head-to-head in a challenging card draw to be named the coveted title.  
In 2014, Tom Meshinsky of Long Beach Island, NJ, took the first annual title and while he did well in the standings for The Rock the Bay run this year, the final draw was between the Rock the Bay first place winner, Jason Bostwick who won with a four-a-kind, and Scott Campbell of Doylestown, PA, the winner of the TITC, who also won with a four-a-kind. Being a draw, each player was dealt an additional card and in the end, it was Campbell who won with a higher hand and took the Champion of the Chesapeake title.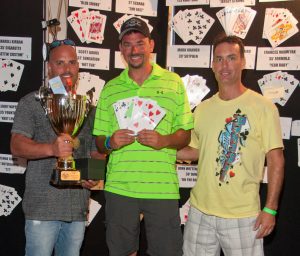 In second place, was Tony and Sheri Madiro who won aboard their 38' Sonic Dew-N-Fine, while in third place was Don Pinak who played a Full House while running his 42' Cigarette, Relentless. In fourth was Tom Meshinsky who played a Flush while running his stylish MTI, and in fifth was Matthew Baker who played a lesser flush in his 38' Fountain. In sixth place was Joshua Tawes, with his Hustler 377 Talon, who ended up with three 7's.
While not everybody ran with lady luck, everyone enjoyed the approximate 127-mile run with stops at Nick's Fish House in Baltimore, a card stop at Hemingways, a raft up at Jelly Fish Joels and the many other activities over the weekend.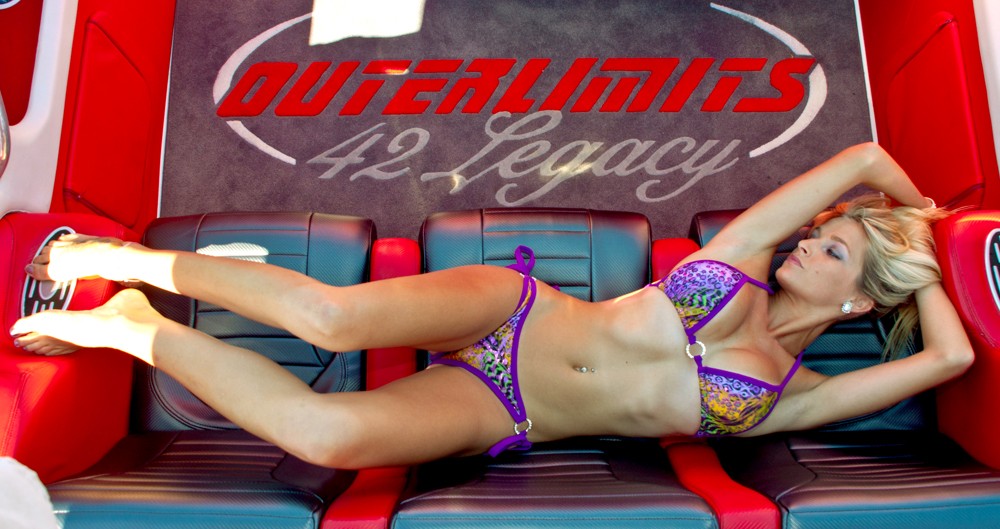 Poker Runs America would like to thank Richard and Denise Thomas for their excellent support  throughout the event, as well as the great efforts of John Bucenell of Virginia who was instrumental in raising awareness for other players to join in on the action this year. Of course, it was great to see John Diakoutas who sweated it out to get his 42' Outerlimits in top shape just in time for the weekend.